Plastics for lab applications
Get your Free demo box!
Your workflow, our plastics! As reliable provider of high-quality plastics for nucleic acid extraction workflows, MolGen offers a variety of different Deepwell Plates for use in your molecular automation. Manufactured with high quality PolyPropylene (PP) and developed for both manual and automated multi-well applications, the 96-well plates and tip combs enable nucleic extraction with all common used extraction systems (standard SBS/ANSI dimensions).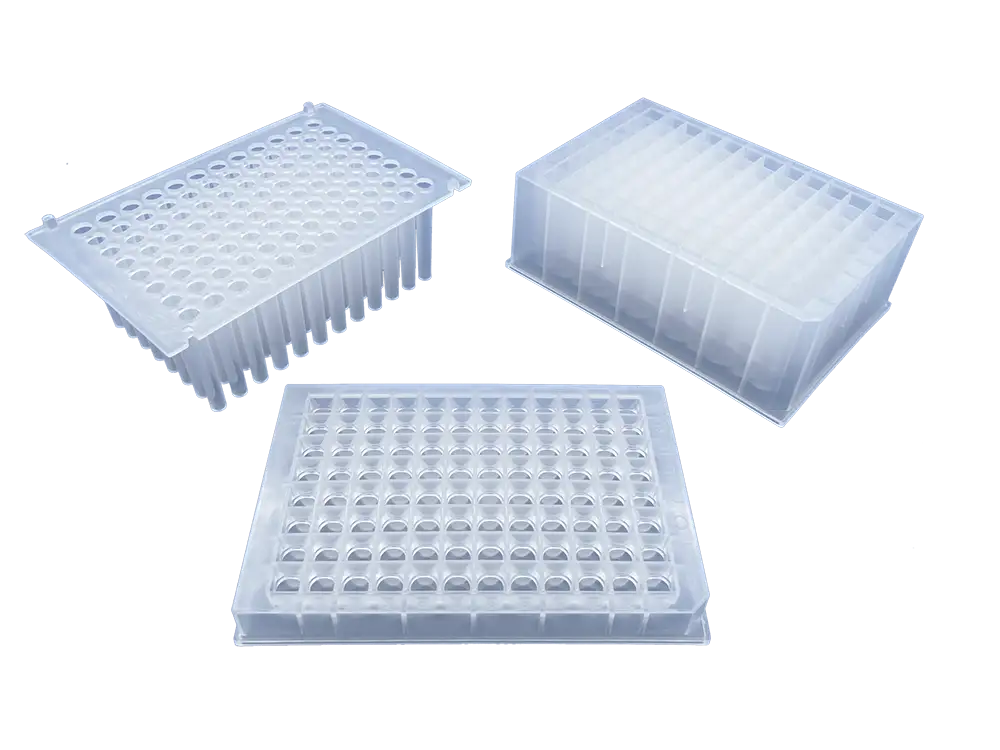 Conforms to SBS/ANSI Dimensions
Our plates adhere to the industry-standard SBS/ANSI dimensions, ensuring compatibility with a wide range of automated and manual workflows.
DNAse & RNAse Free
We understand the importance of sample integrity. That's why our Deepwell Plates are free from DNAse and RNAse, minimizing the risk of contamination and preserving your valuable samples.
High Quality Guaranteed
We take pride in delivering high quality products for your lab. We offer integrated state-of-the-art customizable solutions that automate the molecular diagnosis pipeline, reduce laboratory handling time, and achieve high yields and reproducibility.
Get Your Free Demo Box
Would you like to receive a demo box of 96-Deepwell Plates (V-bottom) to test in your lab? MolGen can provide you with two variations of demo boxes free of charge.
Our 96-Deepwell Plates adhere to industry-standard SBS/ANSI dimensions and are compatible with common extraction systems (scroll down for more info on compatibility). The plastics are also suitable for your manual workflow.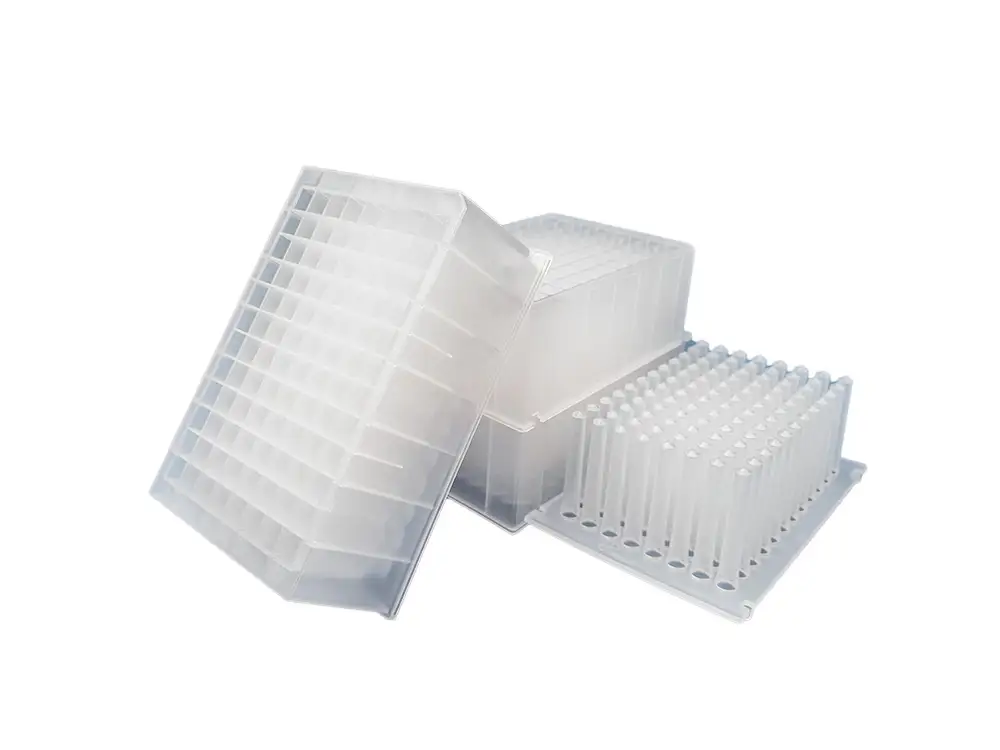 Demo Box 1
10x 96 Deepwell Plates
(V-shape bottom)
2x 96 Tip Combs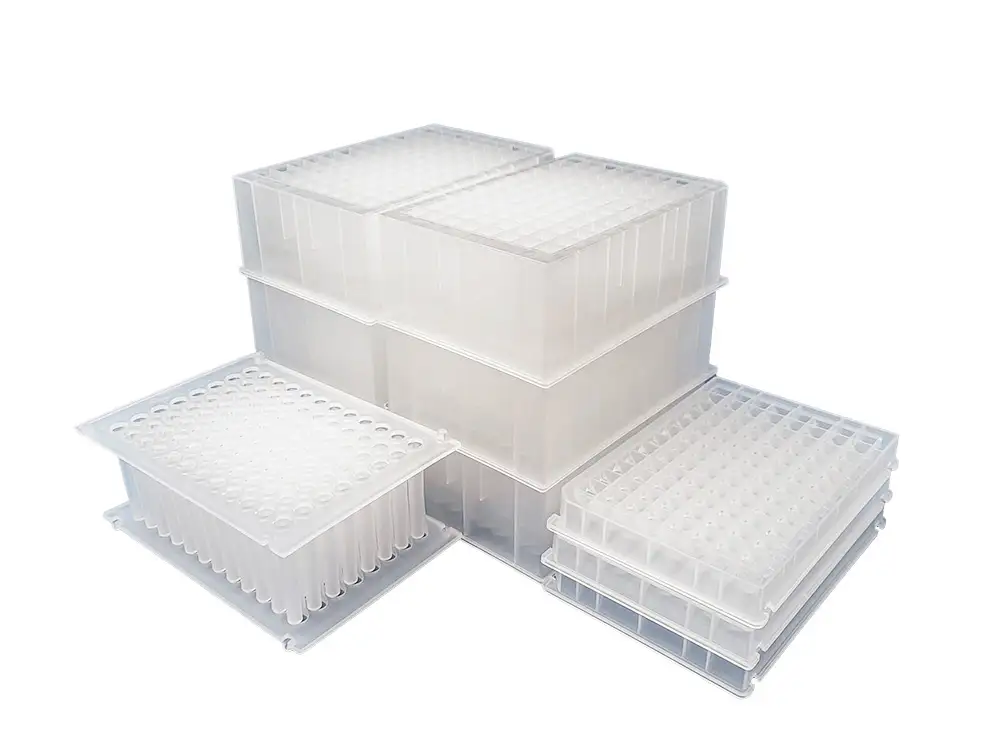 Demo Box 2
50x 96 Deepwell Plates
(V-shape bottom)
10x 96 Tip Combs
10x 96 Elution Plates
FAQ
How does MolGen guarantee quality of the plastics?


Each batch of our Deepwell Plates is assigned to a unique batch/LOT number, allowing for easy traceability and quality assurance.

Are the plastics compatible with my system?
Please verify your system documentation for compatibility with SBS/ANSI dimensions. The plastics are compatible with most common extraction systems including: PurePrep 96, KingFisher Flex 96, Selected Hamilton systems and others.
When is the estimated delivery time for the demo box?
The order will be processed within two business days, after which a confirmation email will be sent with a track & trace.