MolGen Extraction Systems – what are
the differences?

They look quite similar, but the PurePrep 96 is very different from the PurePrep 24, and the same goes for the PurePrep 32 and PurePrep 24D. The benchtop systems for DNA and RNA purification all utilize magnetic separation technology from different matrices by making use of magnetic beads. However, they differ in sample volume and the number of samples per run.
Flexibility in throughput, volume & usability
The difference is mainly in throughput and sample volume. The PurePrep 96 is ideal for high-throughput with its ability to process 96 samples with shortest the standard protocol being around 40 minutes, whereas the PP32, 24 & 24D are most suitable for low throughput assays but can process a wider range of sample volumes.
The PurePrep 96 and PurePrep 24 work with a rotary table, allowing for easy set-up. The PurePrep 32 and 24D work differently and will do the full process in a single deepwell plate or tube strip.
Solutions for your laboratory
Not only does MolGen provide the extraction systems, but also the plastic consumables (deepwell plates, elution plates, tip combs, strips & tubes) and the extraction kits for nucleic acid extraction. Besides that, we also have a variety of different systems to automate your workflow, such as our tube transfer systems and our liquid handling systems like the PurePrep FR or the PurePrep Dispenser.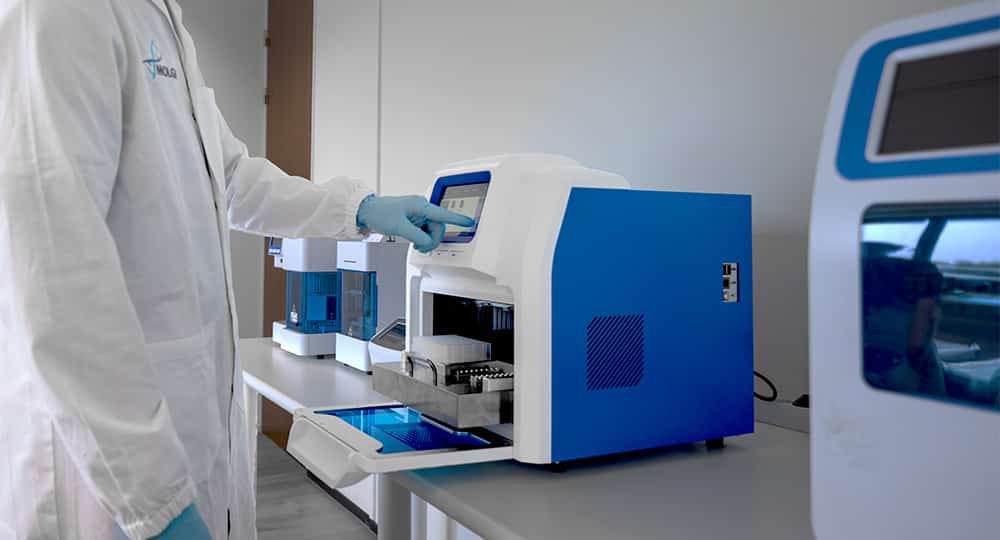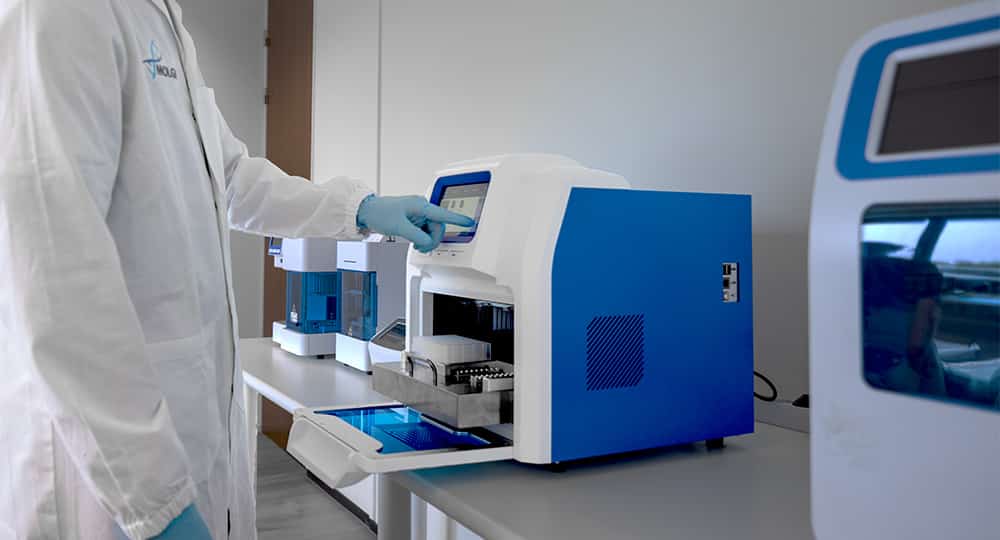 Name

PurePrep 96

PurePrep 24

PurePrep 32

PurePrep 24D

Application
High-throughput settings
Fast extraction of high sample volumes, ideal for cfDNA isolation
Low-throughput settings
Low-throughput settings, ideal for cfDNA isolation
Samples per run
96
24
32
24
Max. Processing Volume
1000 µL
10,000 µL
1,000 µL
10,000 µL
Min. Processing Volume
50 µL
200 µL
50 µL
50 µL
Process Time
15 – 40 minutes
30-60 minutes
15 – 40 minutes
15 – 40 minutes
Dimensions
W x D x H
56 x 96 x 50 cm
56 x 96 x 50 cm
40 x 47 x 45 cm
40 x 47 x 45 cm
Weight
54 kg
54 kg
28 kg
28 kg
Marking
CE-IVD
CE-IVD
CE-IVD
CE-IVD
Links
PurePrep 96 Specs
PurePrep 24 Specs
PurePrep 32 Specs
PurePrep 24D Specs