Consumables for manual and automated applications

Deepwell Plates, Elution Plates & Tip Combs
The past year has been a rollercoaster due to COVID-19. All over the world governments with their ( lab)partners have been working very hard to manage the pandemic by providing enough test capacity and vaccination possibilities.
Due to the logistic challenges throughout the COVID pandemic, our customers experienced supply issues and a shortage of (properly functioning) consumables.
Having extensive in-house knowledge and expertise, we decided our customers would be best served with products we designed, produced and tested ourselves.
The consumables we offer are produced in a way that ensures leakage is 0% and can be offered at a competitive price. Together with our fast delivery advantage, MolGen now has a fantastic addition to the portfolio that we would like to share with you.
A Plastics Sample Box contains:
50 Deepwell Plates

10 Elution Plates

10 Tip Combs
Review
If you have already received your sample box, we are looking forward to hear your experience about our products. If you are willing to give us your review about the consumables, you will receive your personal discount code.
Fill in the form below to send us your review and receive 10% discount.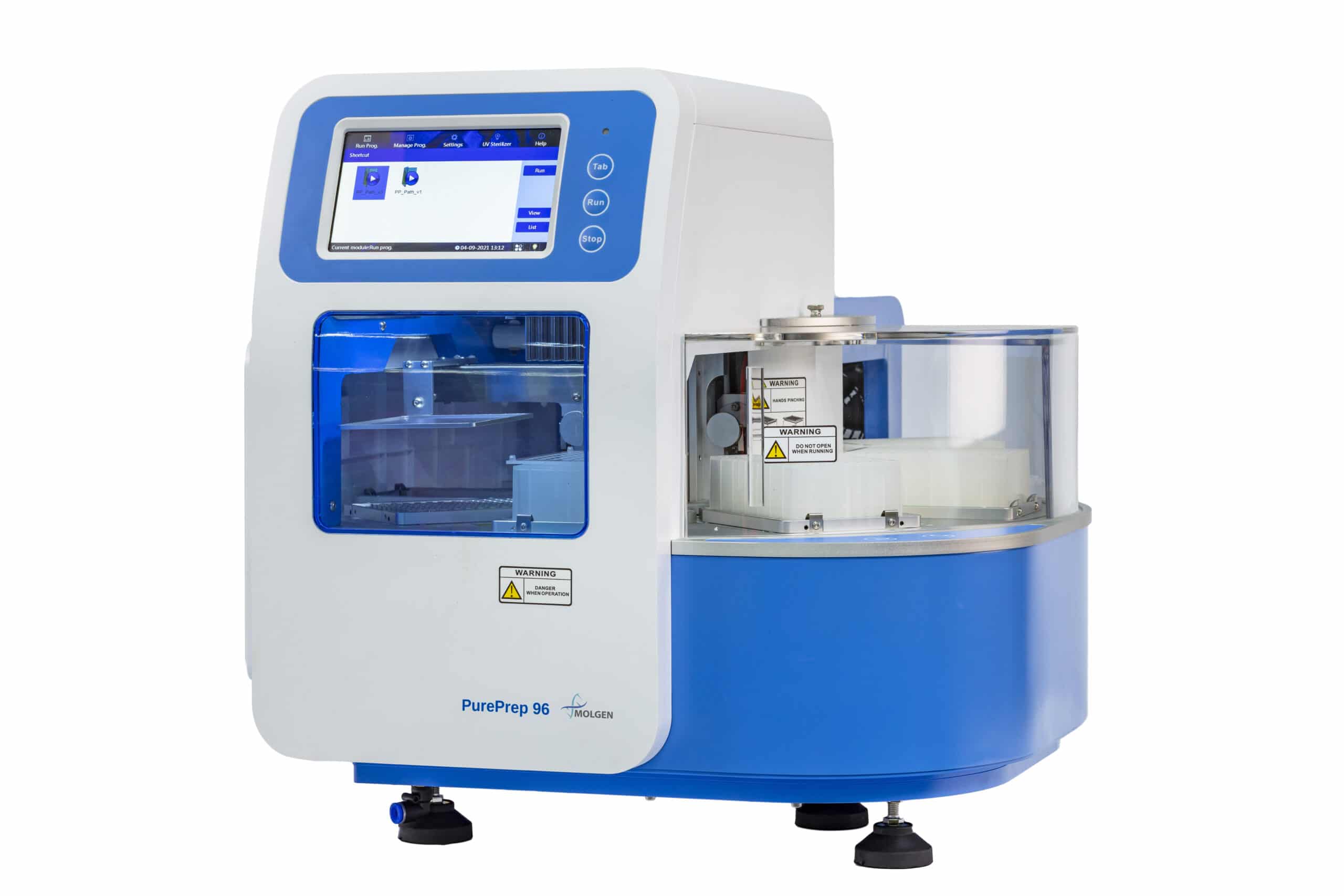 The provided consumables are compatible with the PurePrep 96 and can also be used together with other bead-handling systems.
100% leak-free guaranteed

Sterile

30% of the plastic is recycled during production

Conforms to SBS/ANSI dimensions

Produced in the Netherlands

Controlled Batch/LOT Numbers

Automated production according to "Standard Operating Procedures
And get an additional 10% discount on your next order.