The PurePrep Animal kit is intended for manual and automated DNA and RNA isolation from matrices like blood, semen, saliva, swabs (saliva/oral fluid), hair and lysed tissue from various animal species like horse, swine, dog, cattle, etc. This kit has a high DNA yield and purity and suitable for many genomic applications such as SNP genotyping and DNA sequencing.
The processing time for the preparation of 96 samples is about 20 minutes after lysis. The kit can be used on the PurePrep 96 and PurePrep 32. This kit is also compatible with similar systems or on other automated DNA purification instruments
Suitable for processing various sample materials;
Suitable for small, medium and high-throughput automation;
The extraction chemistry can be customized to meet any specific requirements of yield working volumes.
High molecular weight and pure DNA suitable for long-time storage;
Efficient removal of PCR inhibitors;
Short protocols, complete processing at room temperature possible (after sample lysis);
Suitable for animal parental testing/breeding identity checks.
Minimal accessory requirements;
PurePrep 32/96 protocols available;
Compatible with most liquid handling robots;
Magnetic separators for microtubes and microplates available.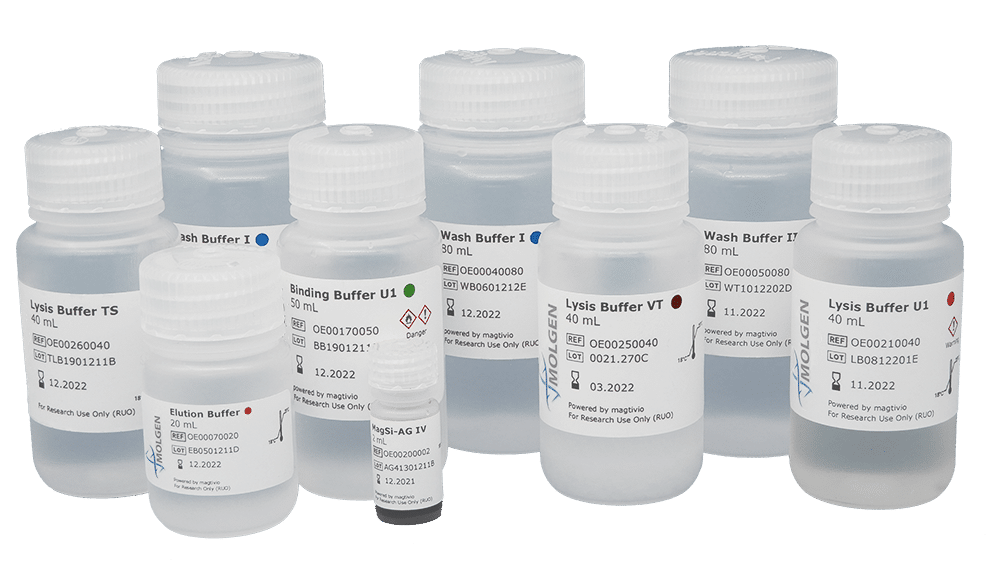 Request a quote for our PurePrep Animal Kit