The PurePrep TL+  buffer allows the combination of safe transfer of viruses and lysis in one tube for research (including diagnostic tests and molecular biology techniques). The lysis component is optimized for further processing steps like nucleic acid extraction. The PurePrep TL+ buffer breaks down mucus-like substances in the tube to decrease prepping time and improve liquid handling.
The PurePrep TL+ buffer is compatible with extraction systems like the PurePrep 96, TTS/TTR.
It is created to test procedures against SARS CoV-2 and improve workflows with its unique composition and features.
Optimized transfer and lysis combination;
Compatible with most liquid handling systems;
Suitable for molecular biology techniques;
Light turquoise color for quality control and safety;
Decreasing prepping time by breaking down viscous samples;
Removes one handling by already including the lysis buffer;
Improvement of liquid handling quality.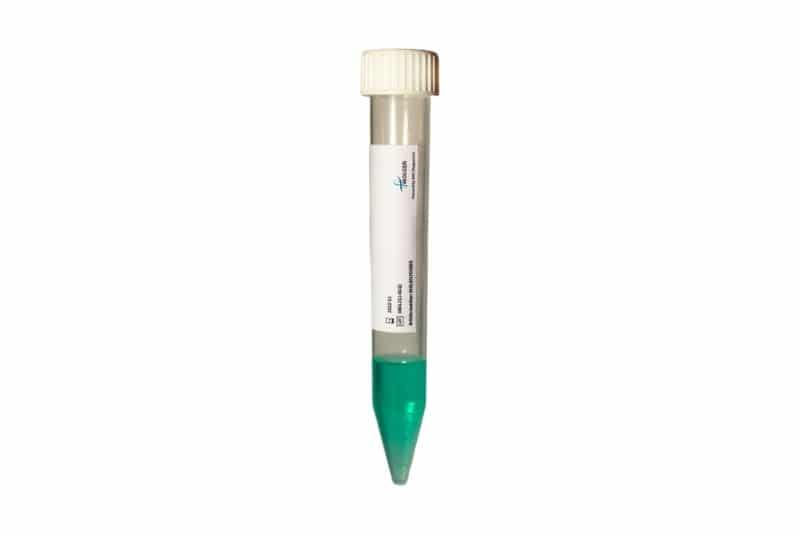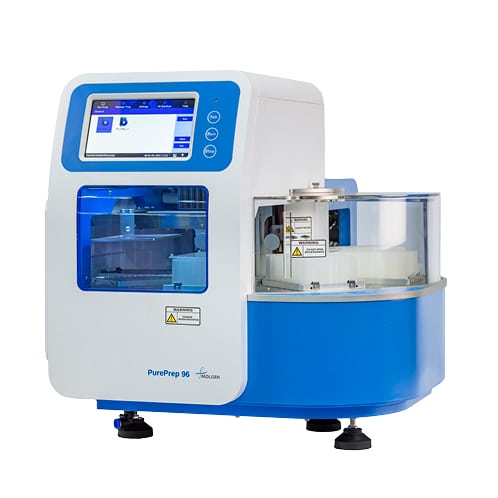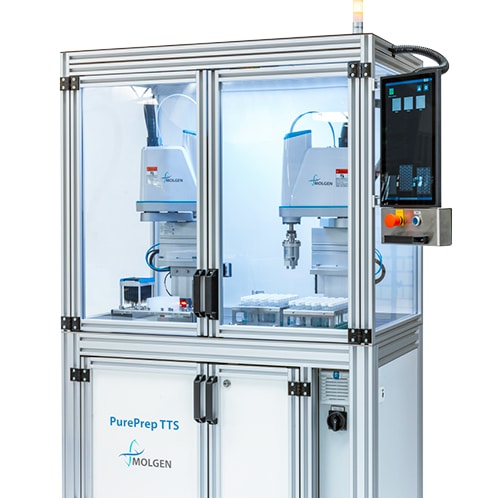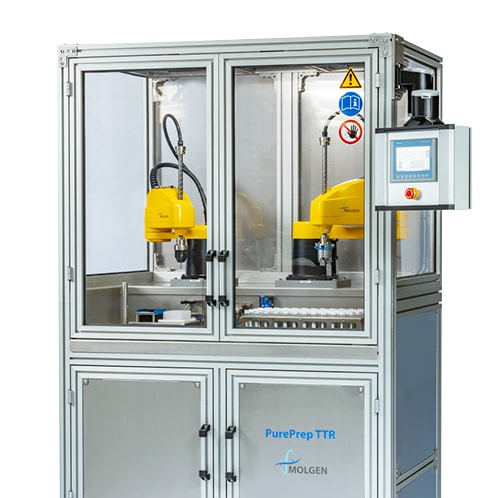 Get in touch to learn more about our PurePrep TL+
Get in touch for a free sample of our PurePrep TL+