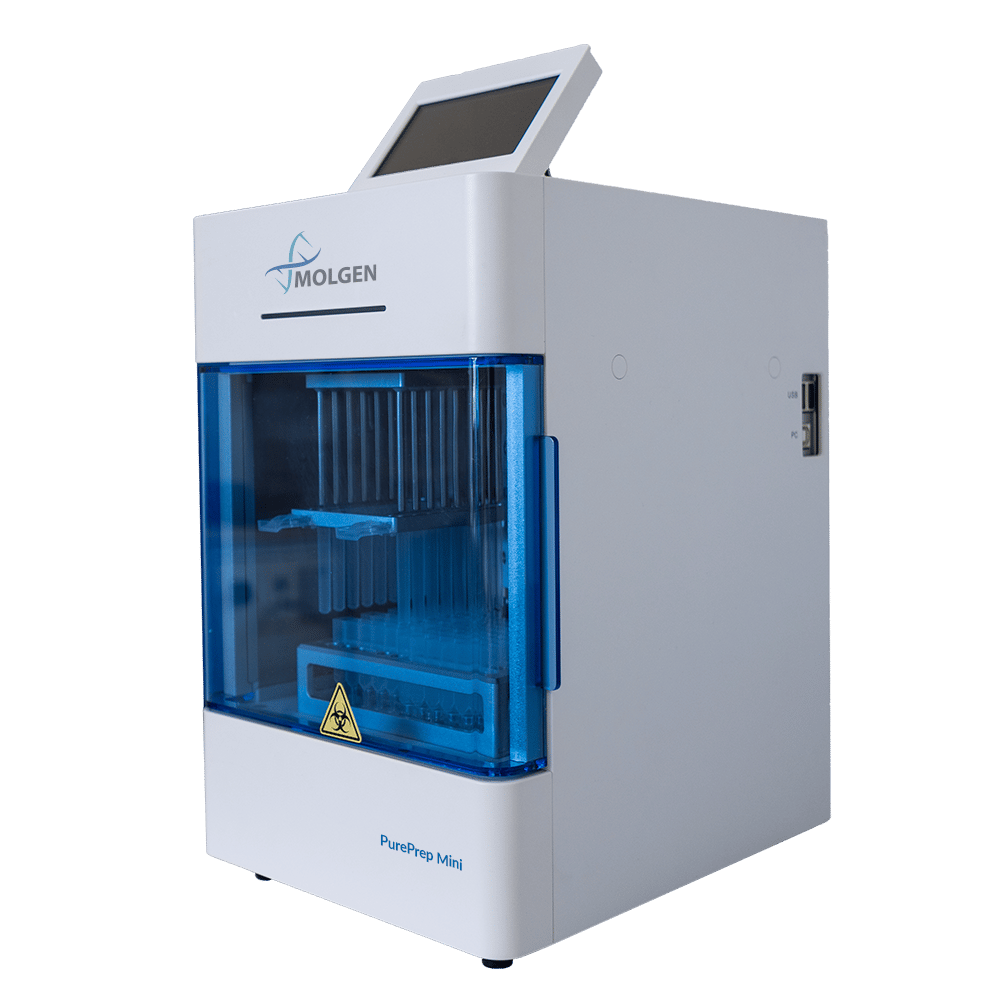 Reduce hands-on time and guarantee high yields
The PurePrep Mini reduces hands-on time and increases productivity in lab research by automating the purification of nucleic acids, doing away with tedious manual extraction. With its small footprint saving precious workspace and mobile app allowing you to set programs remotely, the system is a must-have for small research environments. By utilizing 6-well tube strips, the PurePrep Mini even allows you to run single samples without wasting plastic consumables.

The PurePrep Systems are optimized for usage with the PurePrep Extraction Kits, allowing extraction from a wide range of sample types.
Utilizes magnetic bead separation technology
Touchscreen interface for easy usage
Fully editable programs through mobile app for optimal protocols
(Mobile app required for operation, only available on Android)
UV lamp sterilization to avoid cross-contamination
Accessoires:
Holder for Single Strips
QR code Scanner
Consumables:

PurePrep 96 Deepwell Plate (V)
PurePrep 32 Tip Comb
PurePrep Mini 6-Well Single Strip
Samples per run: 1-16
Working volume: 50 – 1.000 µL
Width: 200 mm
Depth: 260 mm
Height: 300 mm
Weight: 7 kg
No related products found