Do you enjoy going where no one has gone before? Want to improve the world of diagnostics and be part of a successful team that is only just getting started?
At MolGen, working together has been a key value in developing our client and partner portfolio and is at the core of what we offer our teams: an open and innovative working environment where initiative and disruptive thinking is stimulated and rewarded.
With us, each individual counts. Bring your knowledge and expertise and come and join us in helping the diagnostics industry move forward. We offer a unique opportunity to re-shape the industry while developing yourself, working with international colleagues, and being part of something bigger and more meaningful.
Our working environment is characterized by respect, openness and diversity. We give employees the opportunity to enhance their professional expertise and hone their personal talent. We hold social responsibility, ethics and corporate governance in high regard.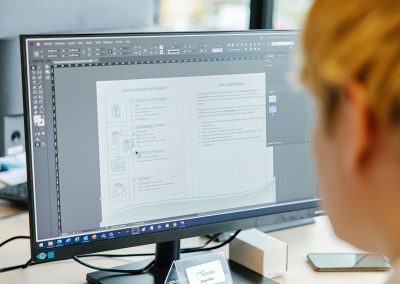 Stage Marketing
Als stagiaire marketing ondersteun je het marketingteam in het ontwikkelen van pakkende beelden, teksten en campagnes om MolGen beter zichtbaar te maken. Het ontwikkelen en bewerken van video's ...