Simple, Fast, Efficient
MolGen's LabTIE Line offers cost-effective solutions to increase throughput by enabling fast, accurate and reliable dispensing and homogenization of various sample types. Products such as the LabTIE Dispensers, Grinding Media and mini-bead beater 96 are ideal for labs looking to reduce hands-on time with semi-automated solutions.
C.Elegans Freeze Dried OP50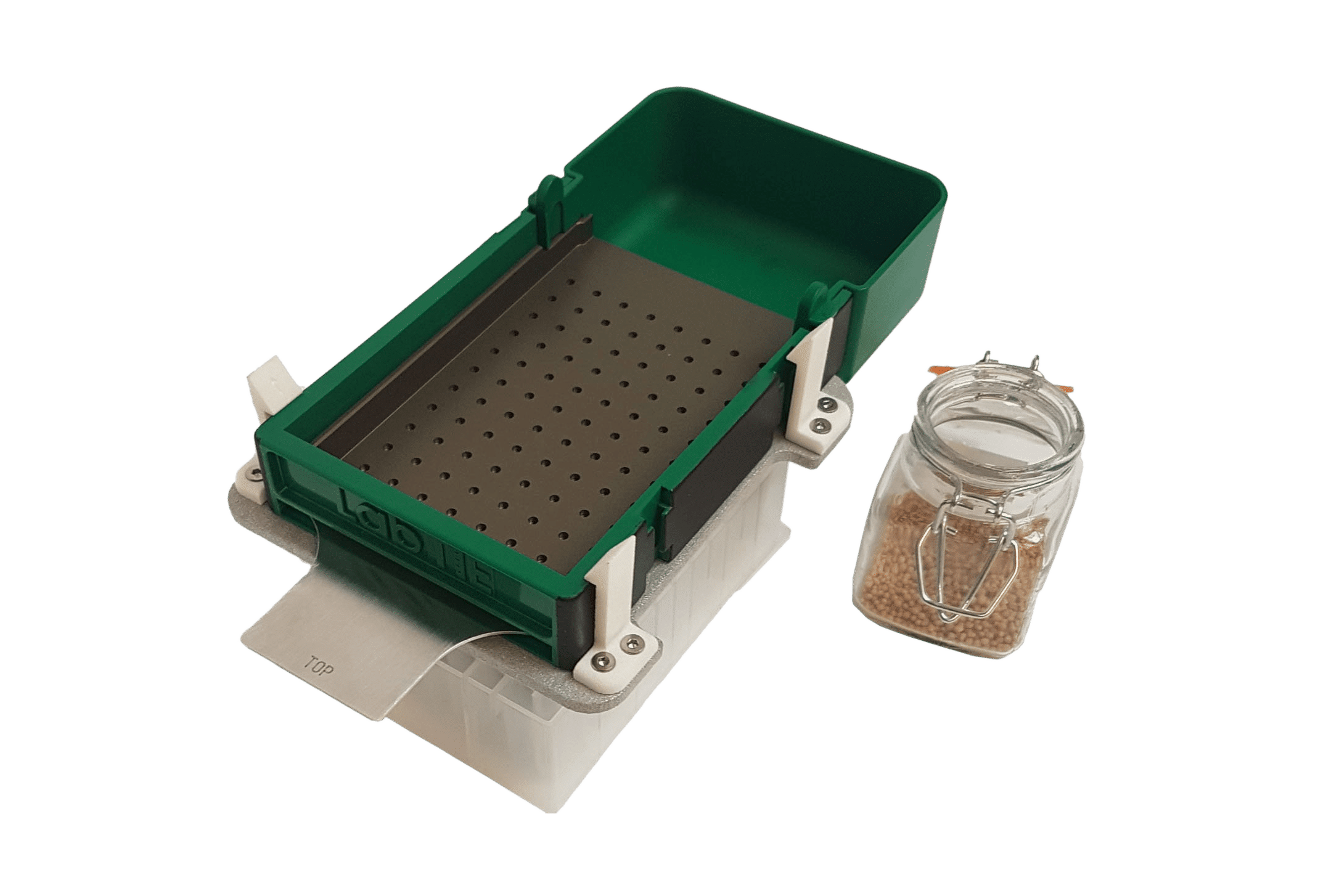 LabTIE Dispensers
Fast and Efficient Manual Sample Dispensers
The LabTIE Dispensers are manual sample dispensers with exchangeable mesh plates to dispense seeds, beads or powders into both industry standard and custom containers . By simply filling the dispenser and pulling the slider, the dispenser accurately drops the desired amount or volume into your designated grid.
This semi-automated solution saves a lot of time by removing the need to load seeds and beads by hand and weigh powder samples.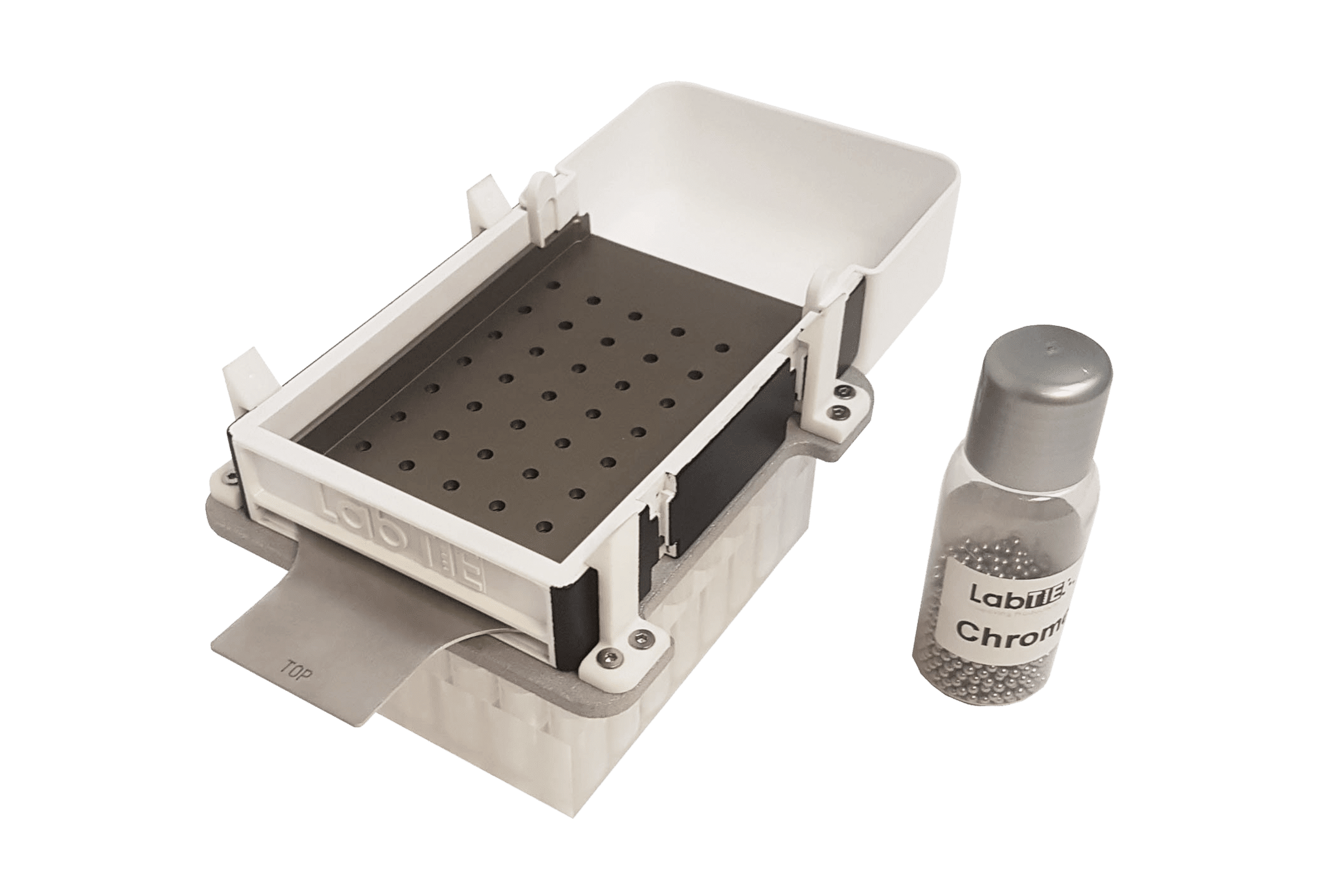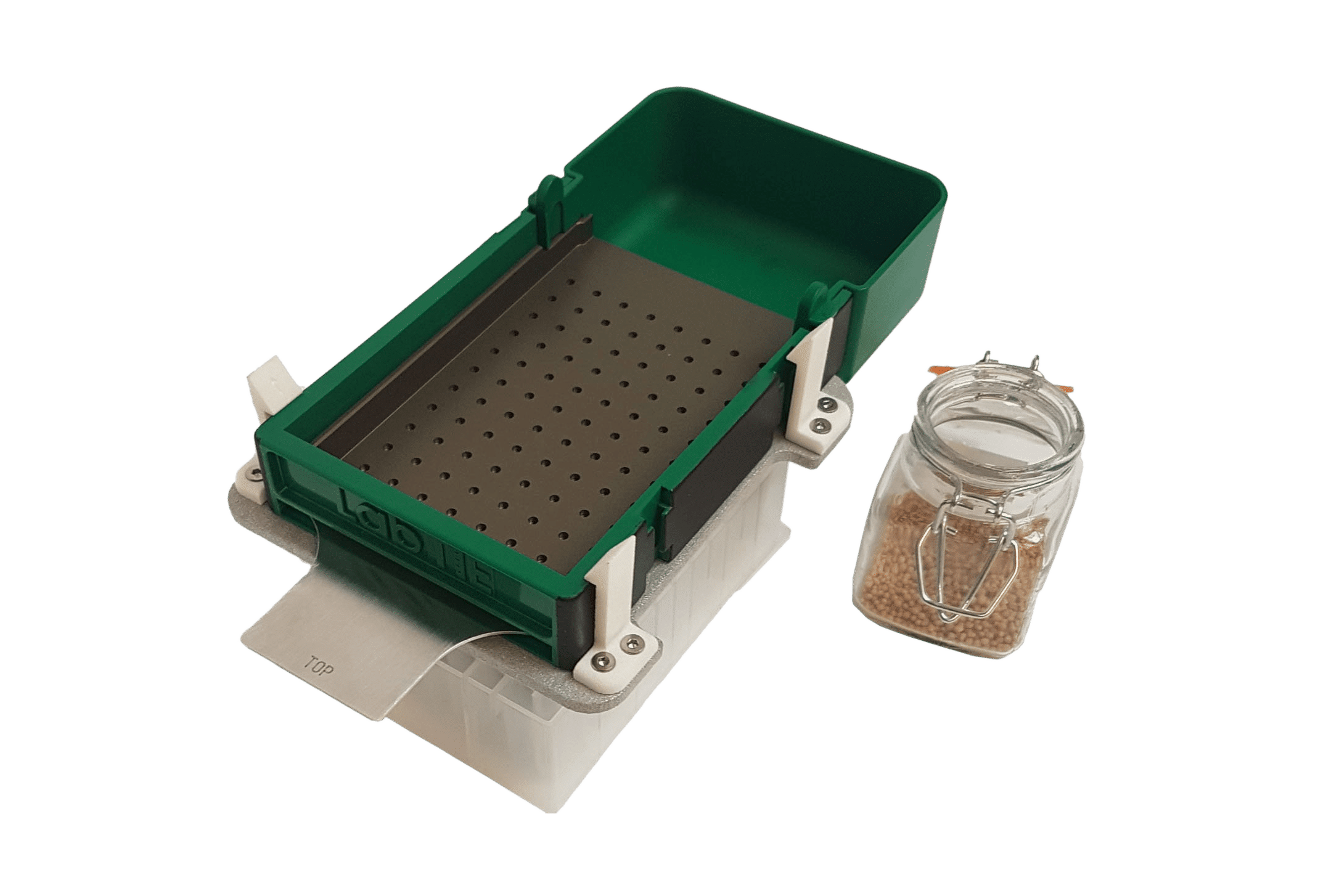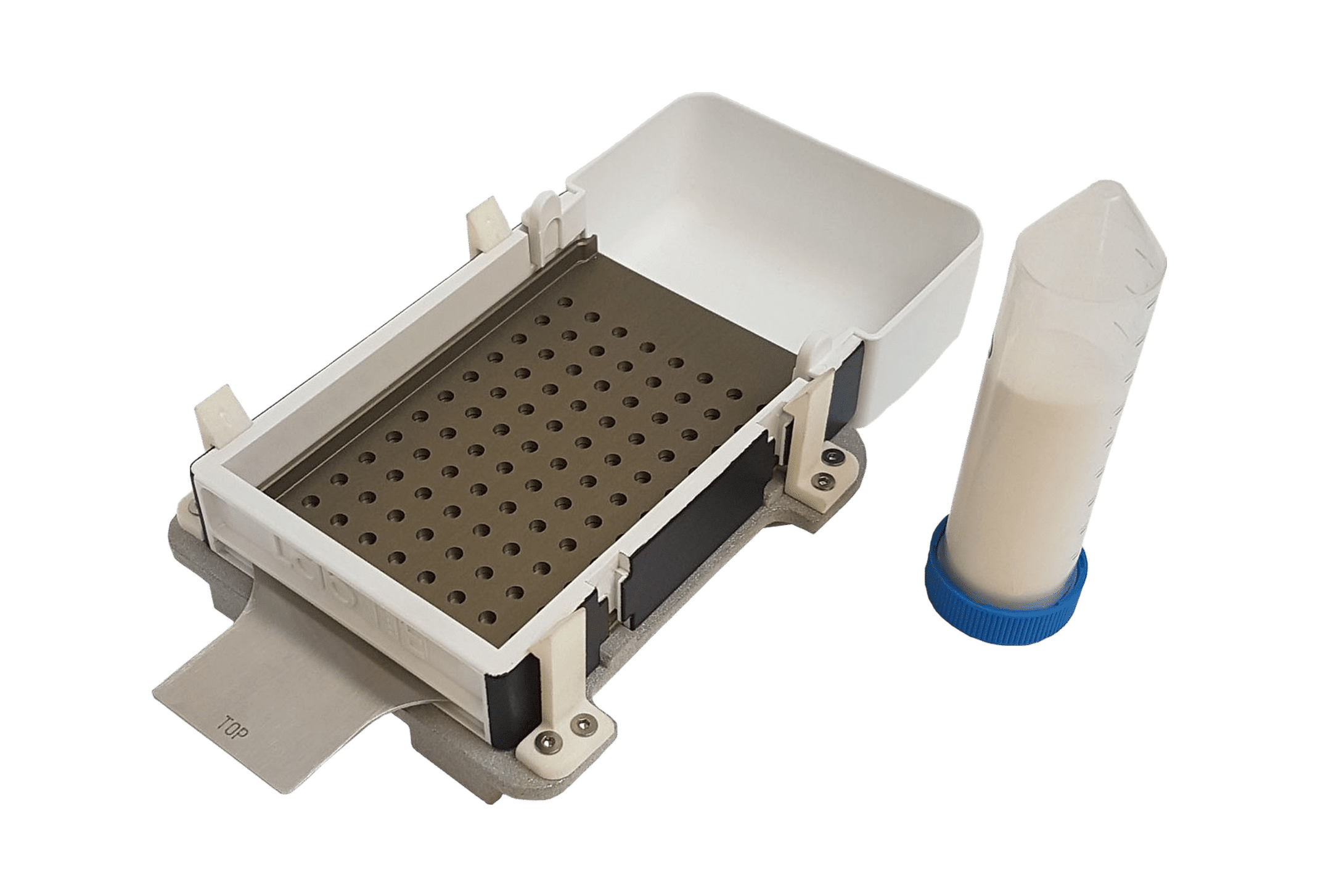 Grinding Media
LabTIE grinding media are ideal for homogenization of samples with use of beads. MolGen offers MolGen offers various types of high-quality in small quantities and large bulk. Available bead types:
Chrome
SAE 304 Stainless Steel
Zirconia Silica
Zirconia Yttria
Borosilicate Glass
Soda Lime Glass
Mini-Bead Beater 96
The LabTIE Bead Beater is a high-throughput cell disrupter that violently agitates samples in vials and 96-deepwell plates containing beads and a disruption buffer.
Freeze-Dried OP50
High-quality food source for C.Elegans
Freeze Dried OP50 is a high-quality cultured Escherichia Coli and is used as a food source for the nematode Caenorhabditis Elegans.
Freeze-Dried OP-50 and other Nematodes for C.Elegans are currently being sold by Biovirid. Please visit Biovirid.com/nematodes for more information.