As of June 13th, 2023 MolGen B.V. is certified of meeting the requirements of ISO 9001:2015.
This certification is for the following activities: Design, development, production and distribution of (IVDR) molecular biological products (consumables, reagents, hard- & software) in the field of DNA/RNA analytical testing.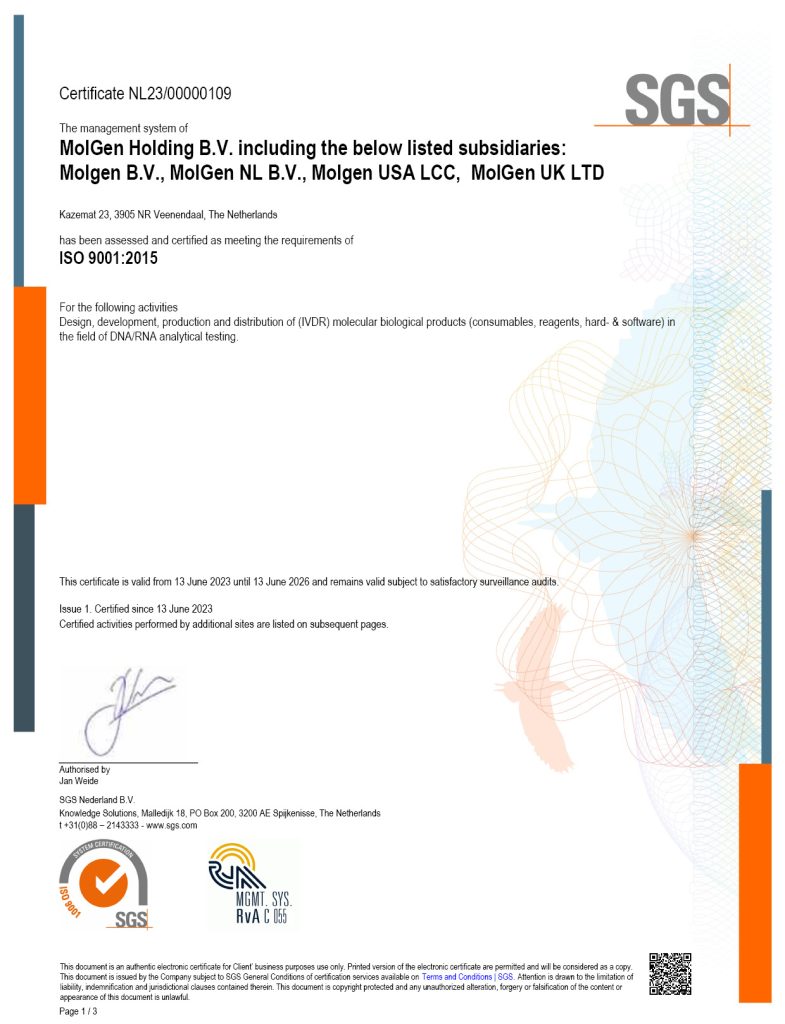 The certification has been been granted SGS to MolGen Holding B.V. and subsidiaries MolGen B.V., MolGen NL B.V., MolGen USA LCC, MolGen UK LTD.