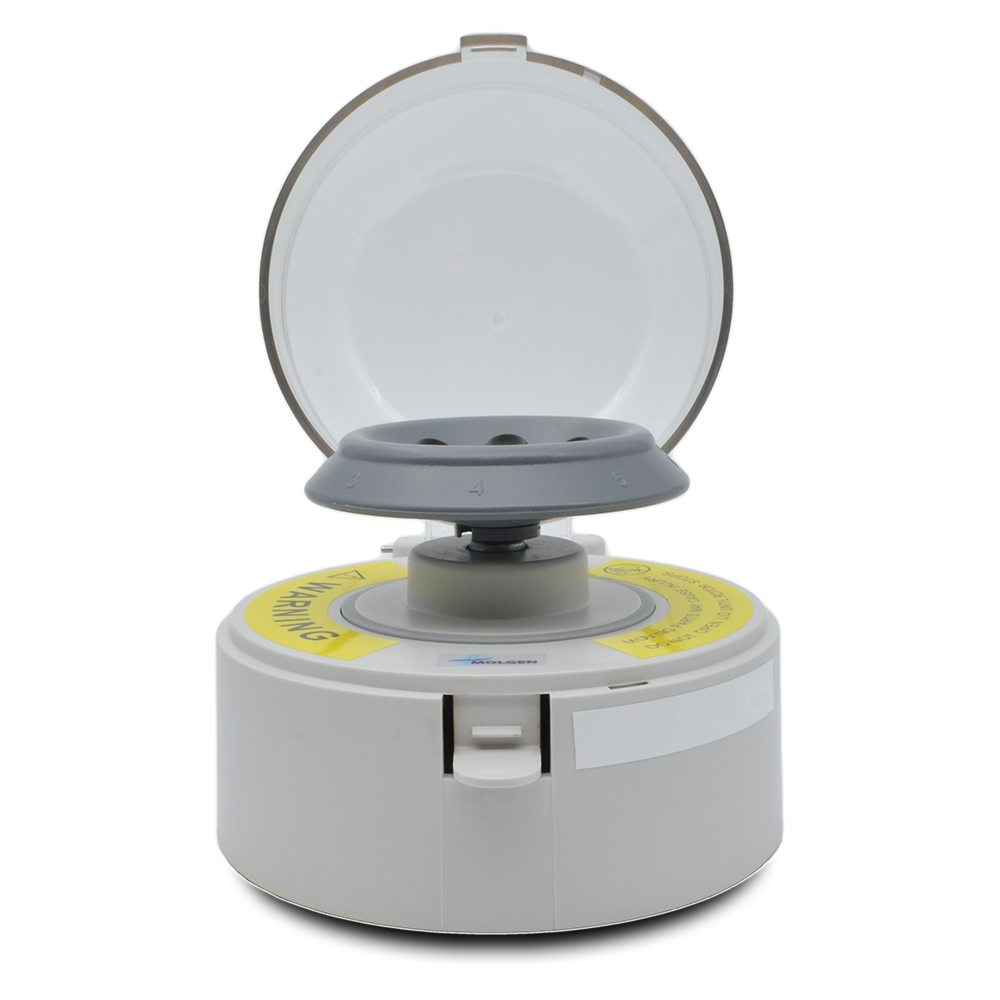 Intuitive & easy-to-use design for increased convenience
The Lab Mini Centrifuge is small, lightweight and easy to carry, making it ideal for any lab looking to save precious workspace. The maximum speed of 6,000 rpm/4,000 rpm can be selected to meet the needs of laboratory reagent mixing and sample centrifugation. Thank to the interchangeable rotors, it can be used for instantaneous centrifugation of PCR tubes to ensure the mixing effect of PCR reagents.

The device automatically runs when the lid is closed and stops when the lid is opened, allowing for quick, safe and easy usage in the lab.
Composite shell, shatter-resistant
Electronic braking system for rapid sample processing
Two speed options: 4000 & 6000 RPM
Low noise during usage
Quick release rotor system for easy rotor switching
Includes 2 quick release interchangeable rotors:

8 x 1.5/2.0ml tube rotor
4 x PCR 8-strip rotor
Power: AC100~240 V, 50/60 Hz
Width: 147 mm
Depth: 135 mm
Height: 107 mm
Weight: 0,7 kg
Max RCF:

1,200xg(4,000 rpm)
2,000xg(6,000 rpm)