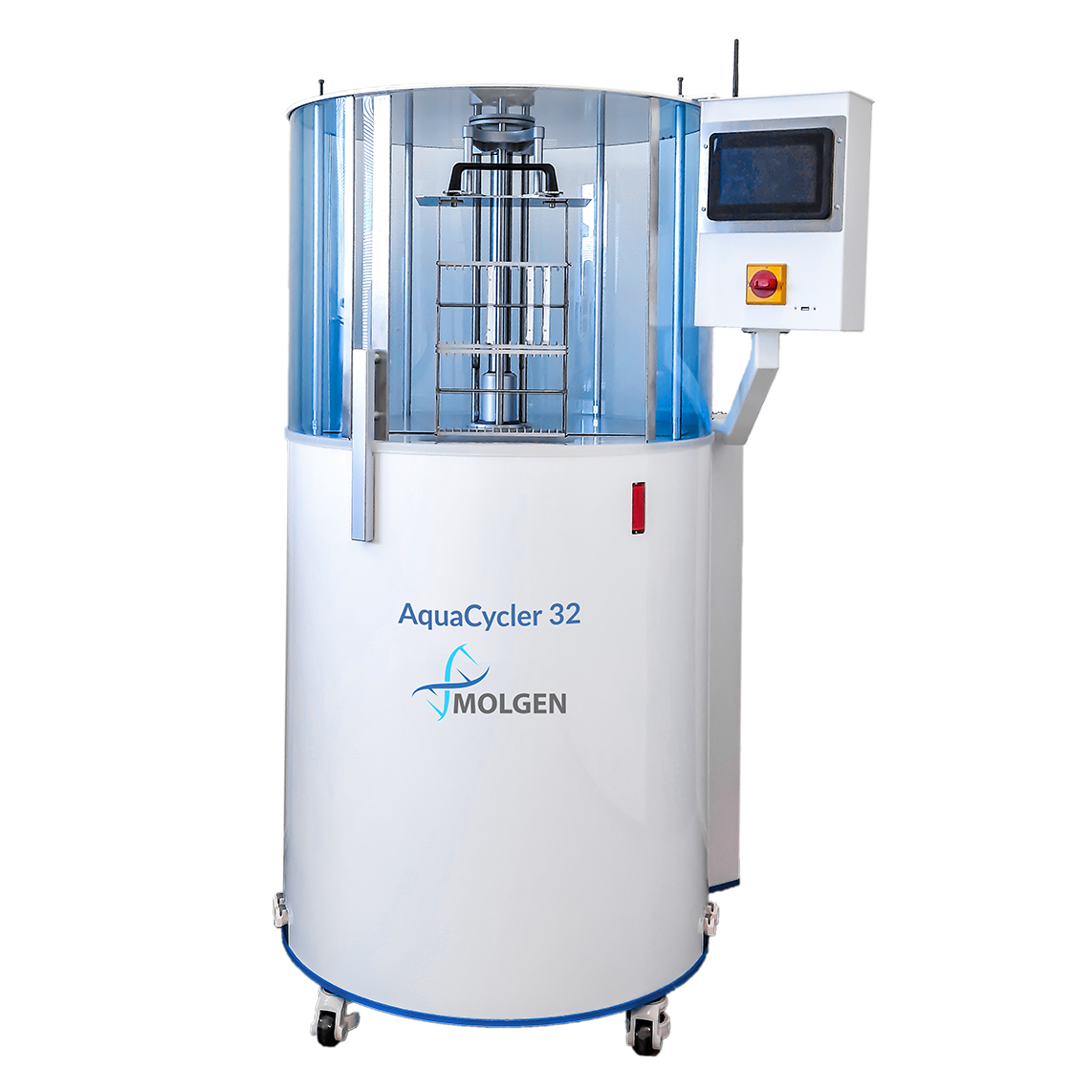 Enhanced PCR throughput & cost effective thermal cycling
Combining throughput, efficiency and robust design, the Aquacycler 32 offers an alternative to traditional peltier-based thermal cyclers for high-throughput PCR. By utilizing water baths to cycle samples to transfer heat to a PCR sample, the Aquacycler 32 has a greatly reduced ramping time enabling faster sample processing.

The Aquacycler 32 is equipped with a rack capable of holding up to 32 sample plates, allowing the highest level of sample throughput and efficiency in a PCR laboratory.
Suitable for 96, 384 and 1536 plate formats depending on rack configuration
Capable of processing up to 32 plates per run depending on rack configuration
High volume PCR applications with emulsion PCR
Even heat distribution eliminates plate-edge effects
Up to 8°C/sec ramping, reduces run times by up to 25%
Ideal for KASP Genotyping
Sample plates per run: 1-32
Working volume: 50 – 1000 µL
Diameter: 78 cm
Height: 152 cm
Weight: ~200 kg (when filled with water)