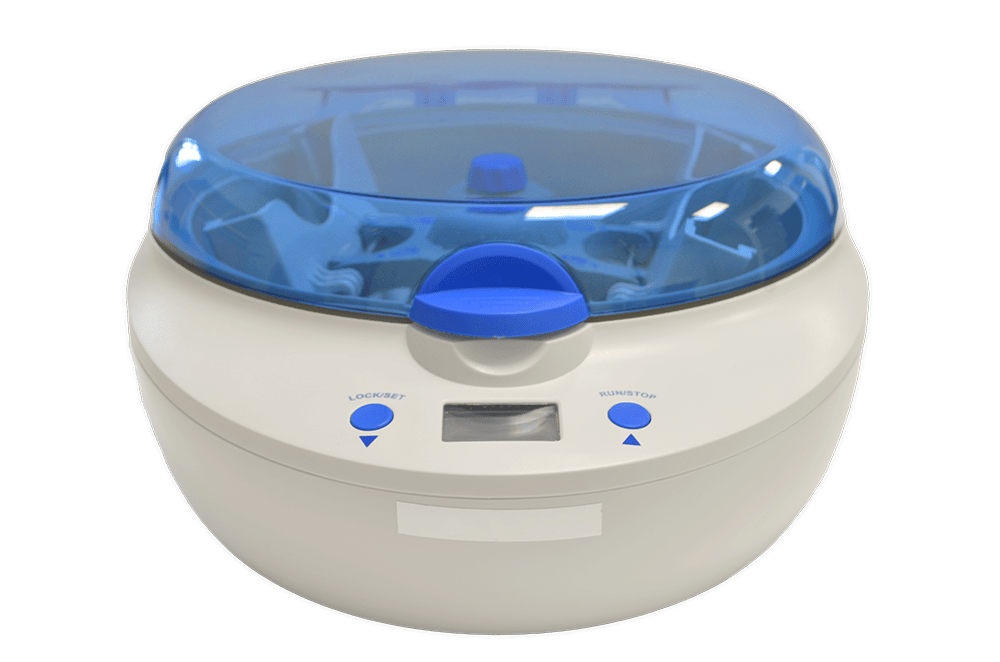 Easy centrifugation in a compact footprint
The Lab Plate Centrifuge adopts a unique horizontal rotor design to process two sample plates simultaneously. With the provided adaptors, the system can also process non-skirted plates and PCR strips and tubes easily, making it a more versatile device for any lab.

With max speed of 2.200 RPM, the rotor frame is thrown from the inclined position to the horizontal position by centrifugal force, as to ensure rapid release of hanging wall droplets. The Lab Plate Centrifuge adopts a streamlined design, with small size and low running noise. The system ideally suited for PCR experiments.
Unique design for horizontal rotor centrifugation
Easy to use 2 button operation
Fast breaking time within 30 sec
Timer can be set up to 10 minutes
Streamlined design with quiet, compact footprint and transparent lid
Maximum Speed: 2.200 RPM
Width: 290 mm
Depth: 360 mm
Height: 140 mm
Weight: 3,6 kg
Compatible plastics:

2x Standard PCR Plates (Skirted & Non-Skirted)
2x Elisa Plates
8x 0.2 mL PCR Strip Tubes
8x 0.2 mL PCR Tubes