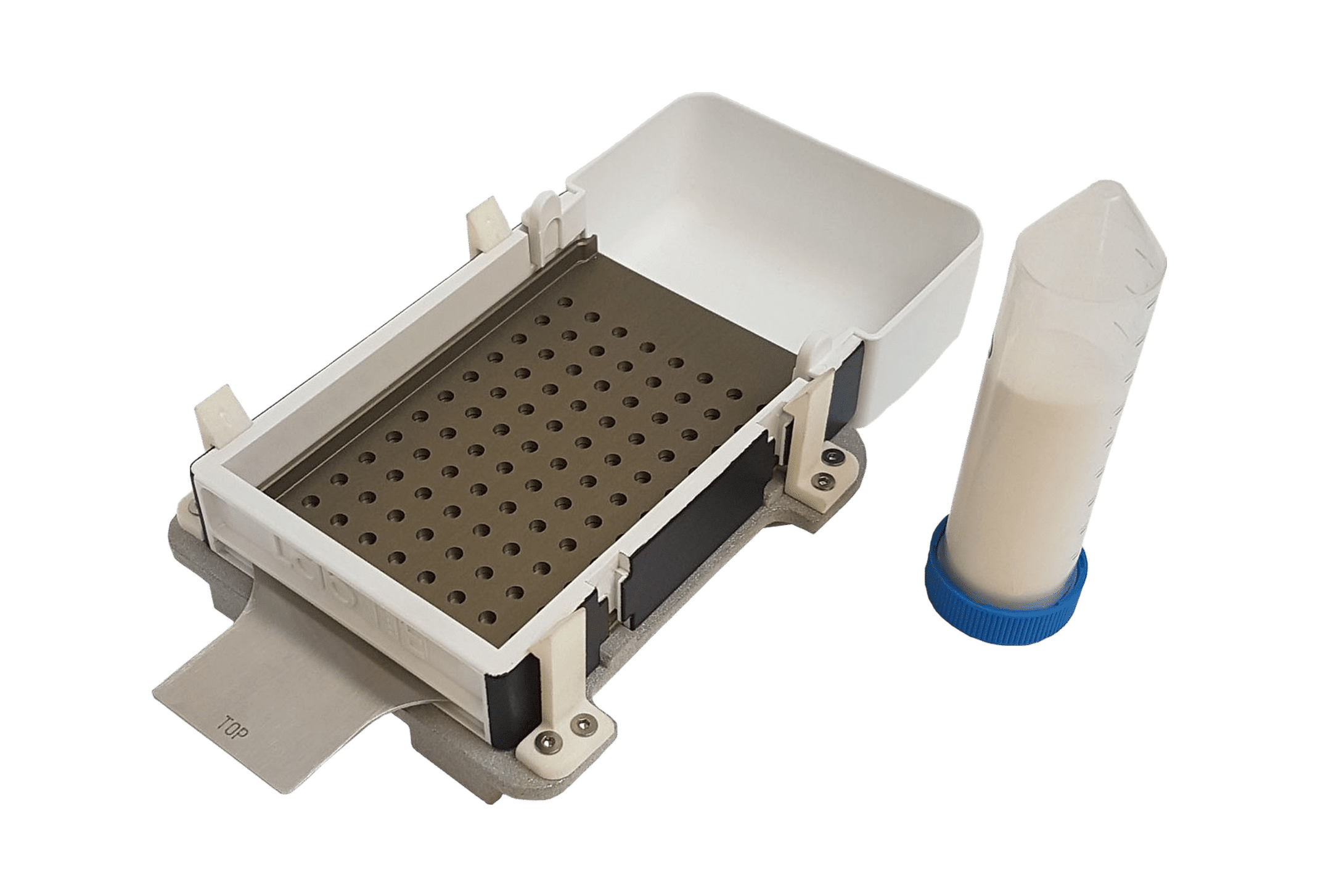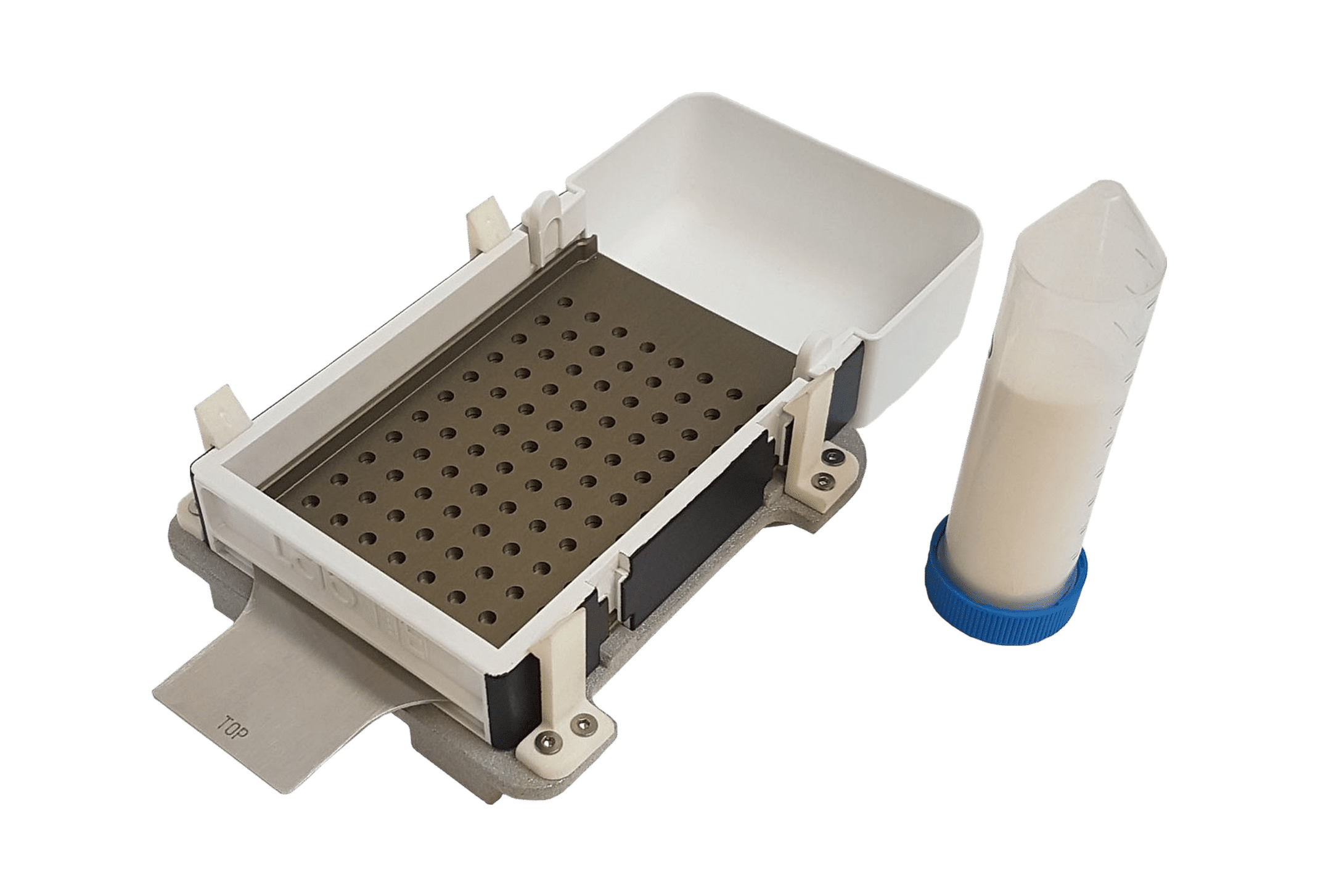 Simple, Fast, Reliable
Compatible with volumes of 5 µL– 1000 µL
Accurate dispensing (<1% error rate)
Fast dispensing in only 30 seconds
Anodized Aluminum mesh plate with anti-static properties to minimize interaction with your input material
Easy to clean
Custom parts available on request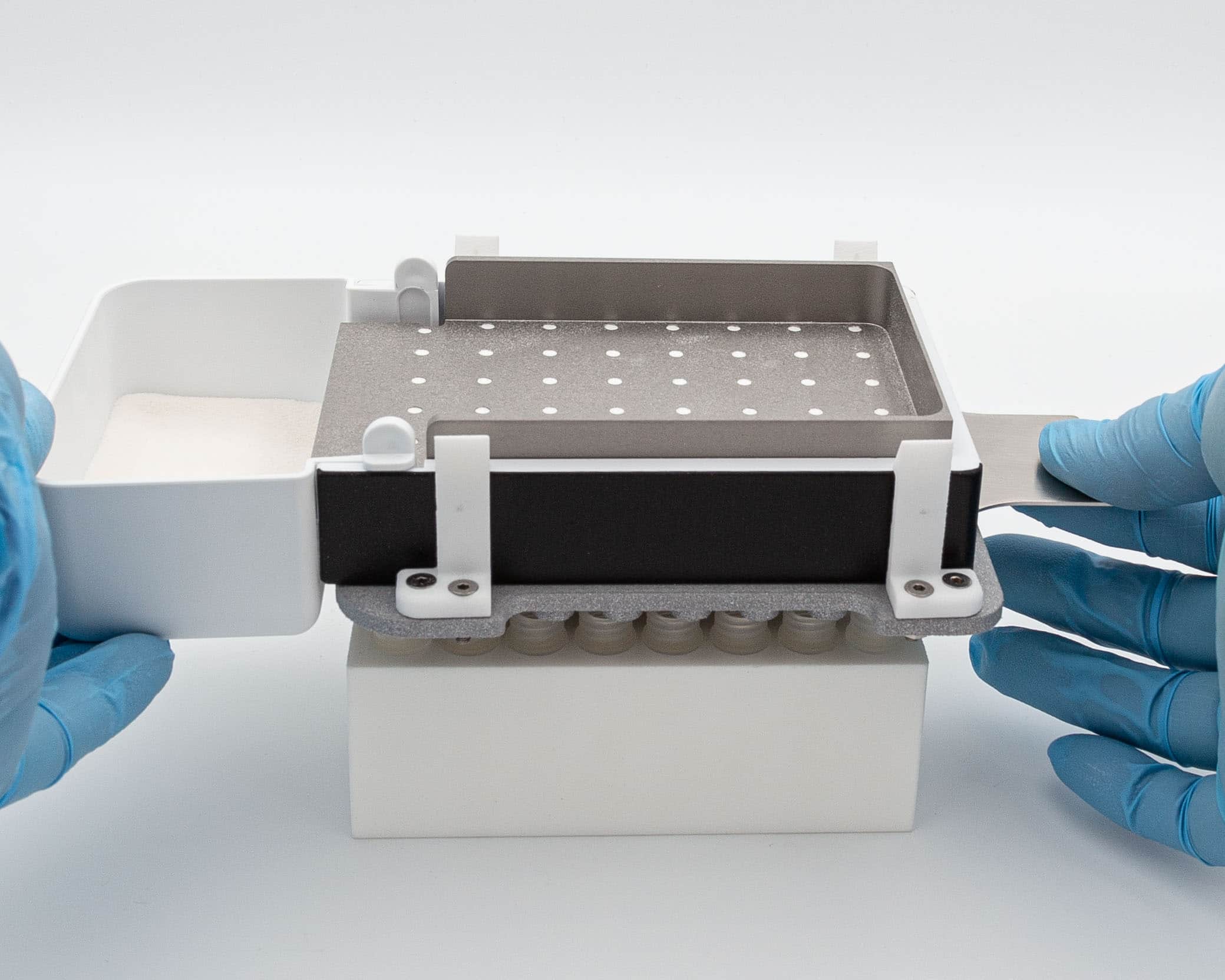 Suitable for a wide range of volumes
The LabTIE Powder Dispenser is widely used to dispense a specific weight in volume of powder into vessels, vials, tubes or plates for small experiments and high throughput assays. The LabTIE Powder Dispenser provides a solution more desirable than analytical scales and powder dispensing robots in terms of speed and accuracy.
The dispenser is suitable for a broad range of applications from DNA extraction, pre-filling vials for HPLC assays, toxicity assays to filling pharmaceutical grade compounds in pills for studies.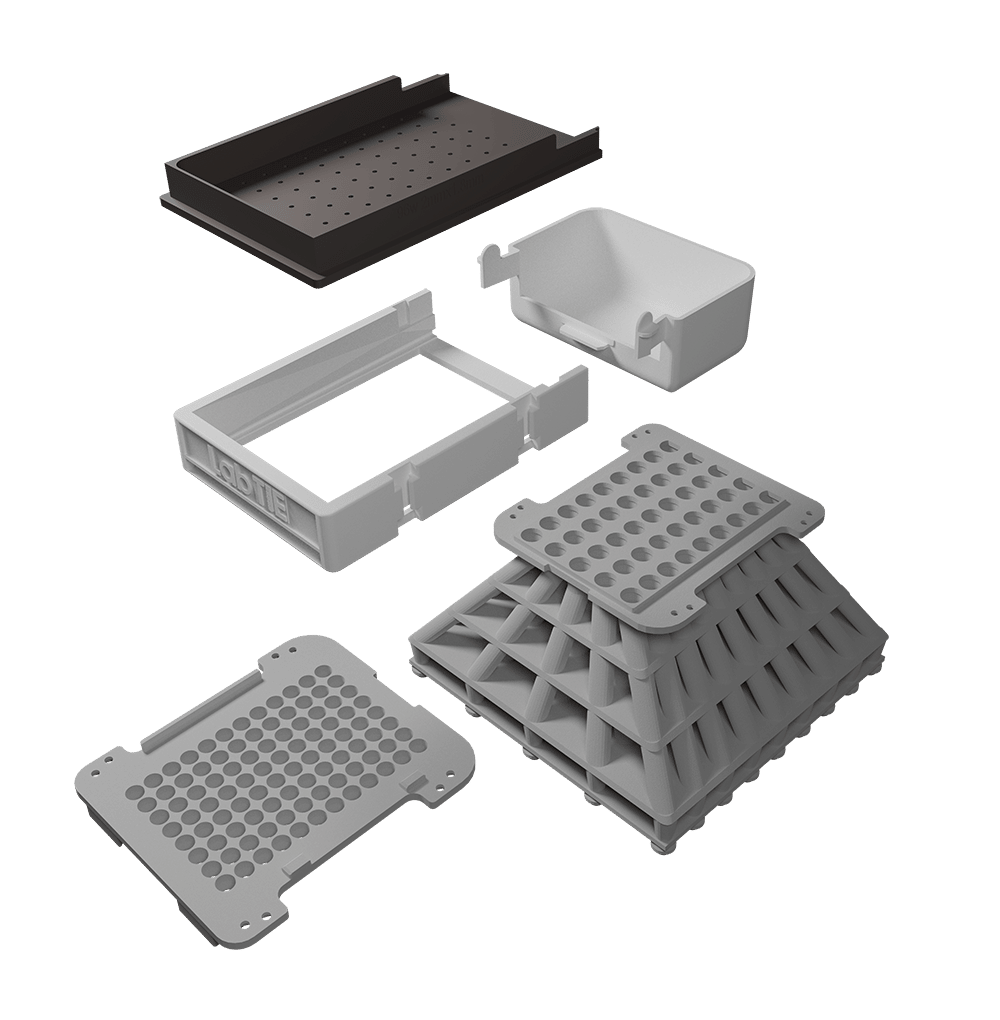 Grid Compatibility
Due to it's modular design, the LabTIE Powder Dispenser is compatible with a variety of different designated containers and grids. If your designated grid is not listed here, please contact us so we can see how we can help you.
Plates
24-well microtiter and deep-well plates
50-well petri dish
48-well microtiter and deep-well plates
96-well microtiter, cell culture, deep-well plates, plates with strips
100-well petri dish
384-well microtiter and deep-well plates
Tubes
Snap cube tube 0.2mL – 1.5mL
Screw cap tube 1.5 mL – 2.0 mL
Cryo tube 1.5 mL – 2.0 mL
1.5 mL – 2.0mL Autosample (GC) Vials
Petri Dishes
9 cm and 10 cm Agar/Blot paper (round)
10 cm and 12 cm Agar/Blot paper (square)
Trays
Germination Tray Blot paper/Soil
108-Well tray Soil
Tray Soil 35×22 cm
90% Polycarbonate, 10% Acrylamide
Aluminium/Nylon composition
Interested? Get in touch!