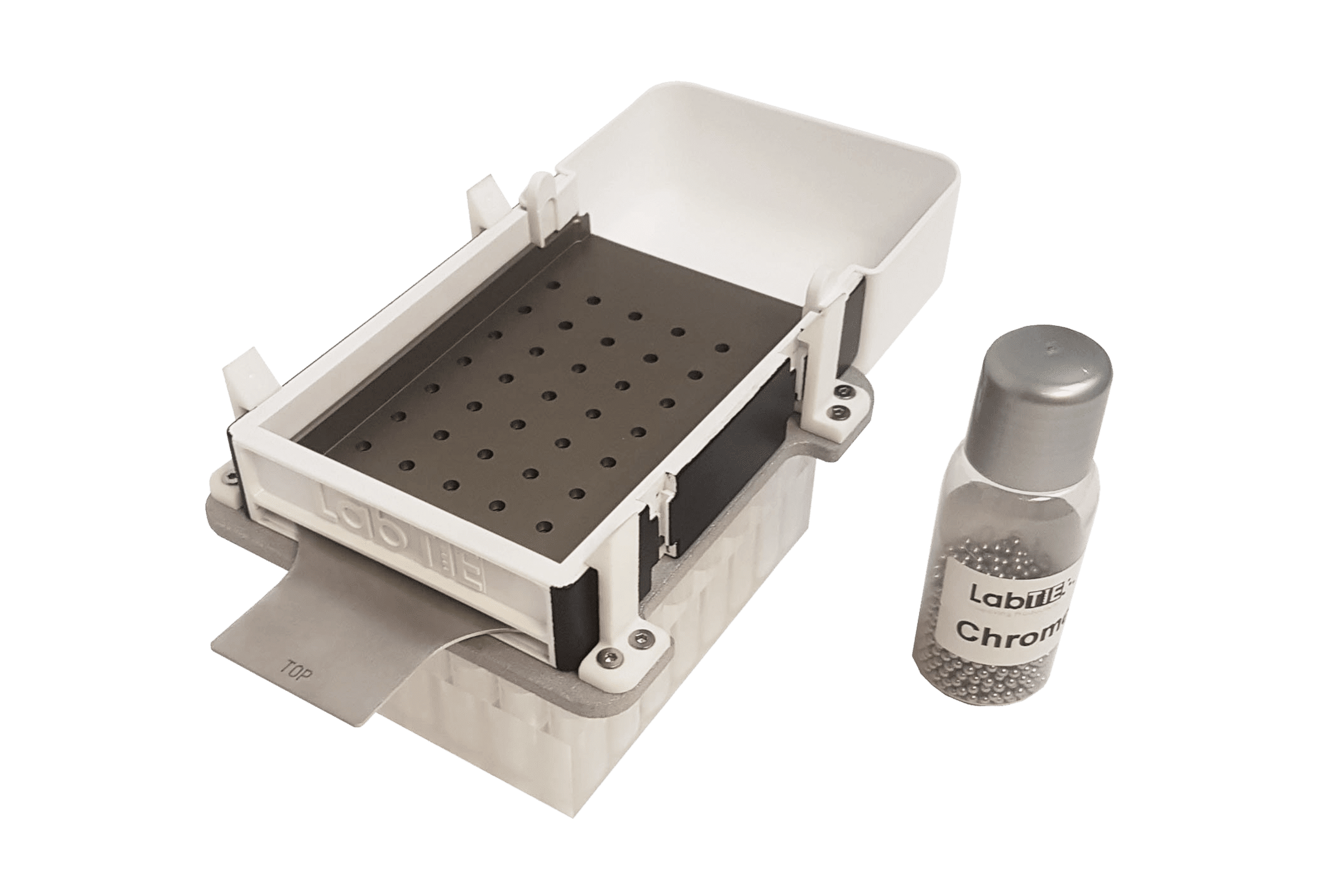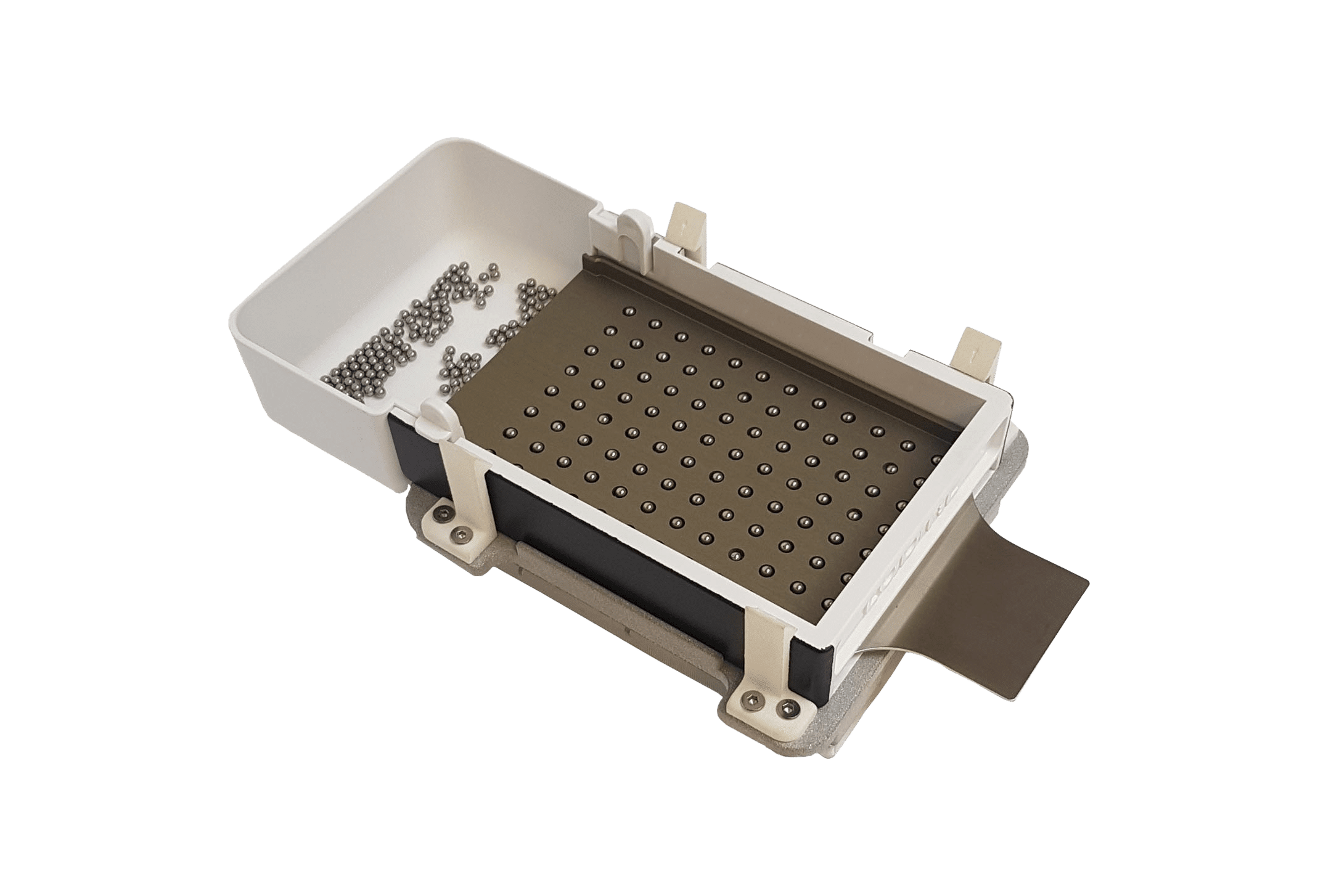 Simple, Fast, Reliable
Compatible with various types of beads ranging in size from 0,3 mm – 6,0 mm
Accurate dispensing (<1% error rate)
Fast dispensing in only 30 seconds
Anodized Aluminum mesh plate with anti-static properties to minimize interaction with your input material
Easy to clean
Custom parts available on request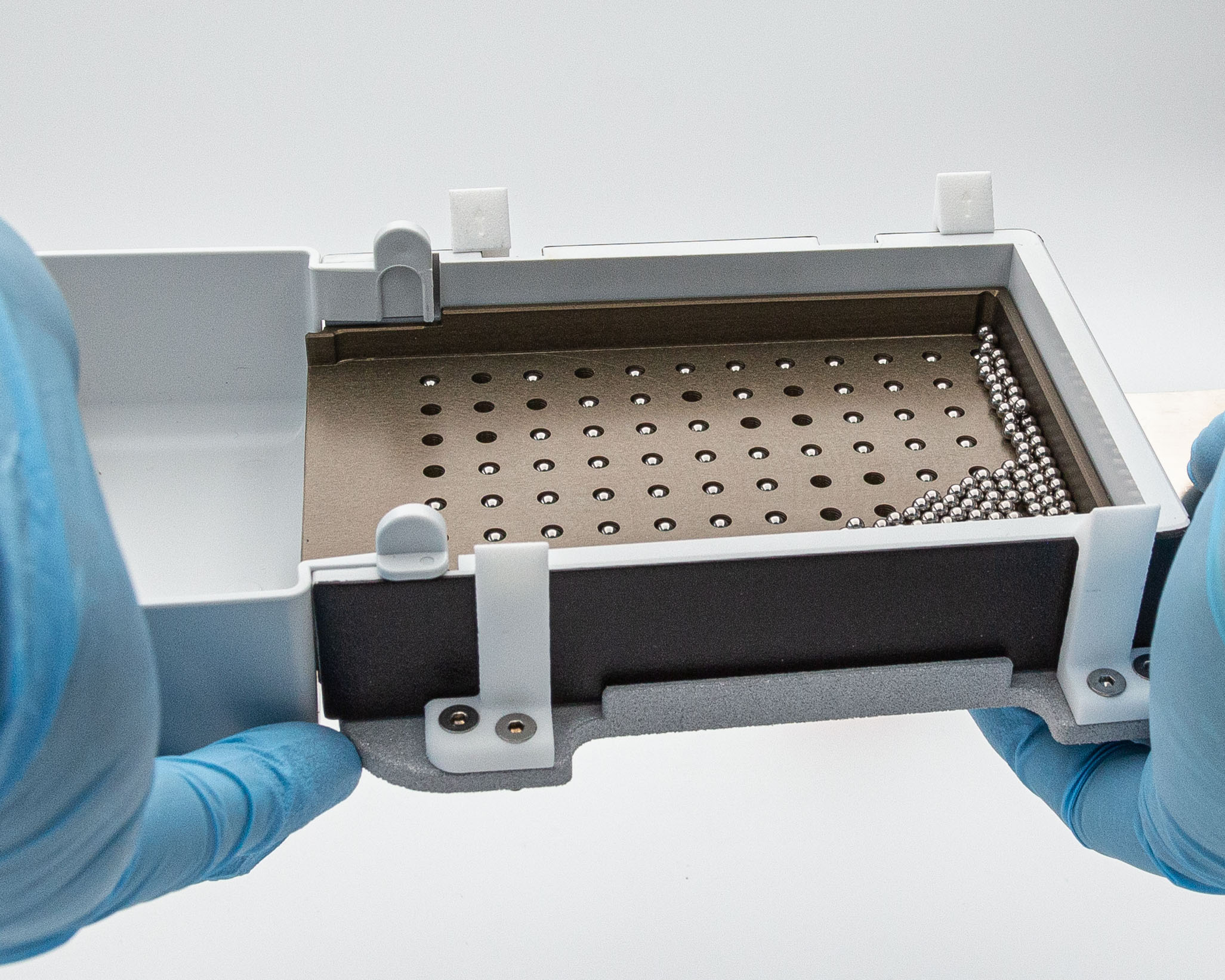 Suitable for a wide range of volumes
The LabTIE Bead Dispenser is widely used to dispense all types of grinding media, bearing beads, balls and stir elements into vessels, vials, tubes or plates for small experiments and high throughput assays. The dispenser is suitable for a broad range of applications from DNA extraction using Bead beating until bacterial experiments on Agar plates. It can handle difficult balls and bead types such as:
Electrostatic glass beads which are small static beads used for grinding and lysing tissue
Grinding Beads such as Stainless steel, Chrome, Zirconium or Borosilicate for beat beating assays
Lightweight freeze-dried bacto beads for bacterial experiments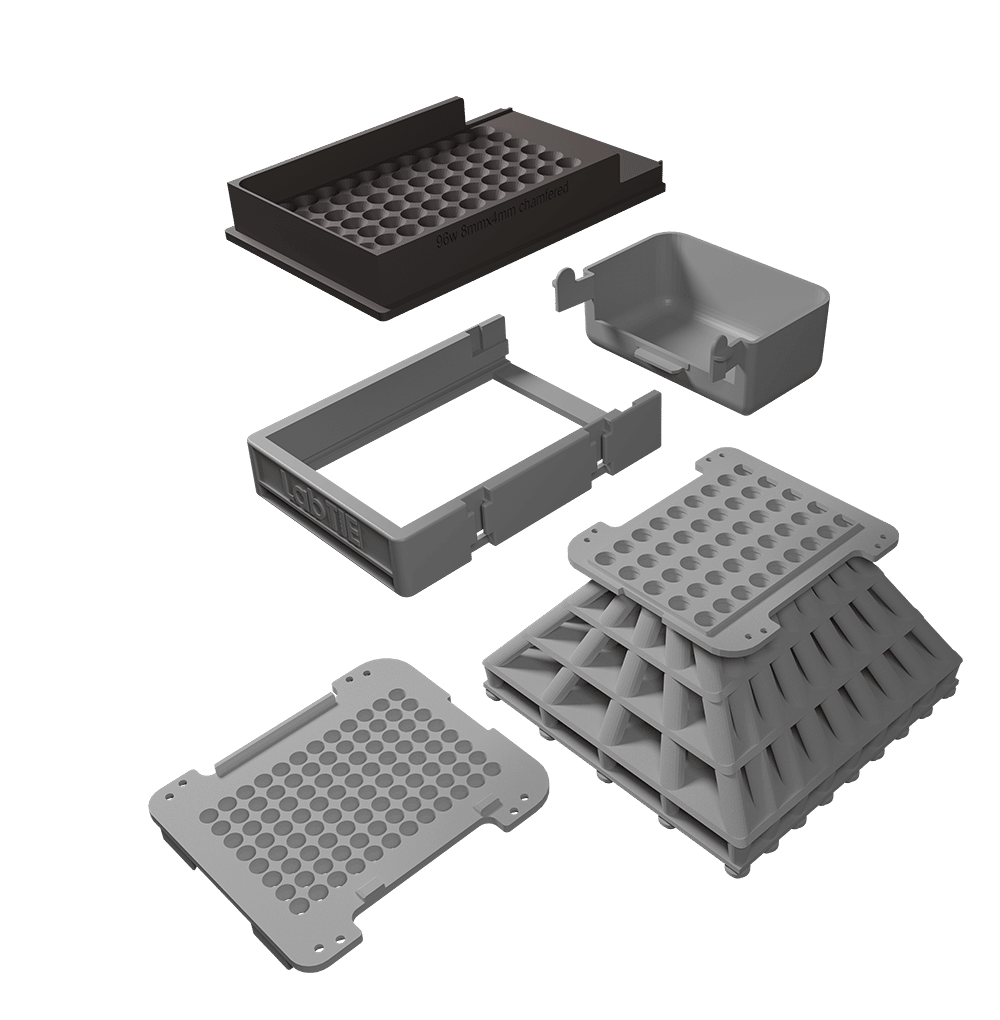 Grid Compatibility
Due to it's modular design, the LabTIE Bead Dispenser is compatible with a variety of different designated containers and grids. If your designated grid is not listed here, please contact us so we can see how we can help you.
Plates
24-well microtiter and deep-well plates
50-well petri dish
48-well microtiter and deep-well plates
96-well microtiter, cell culture, deep-well plates, plates with strips
100-well petri dish
384-well microtiter and deep-well plates
Tubes
Snap cube tube 0.2mL – 1.5mL
Screw cap tube 1.5 mL – 2.0 mL
Cryo tube 1.5 mL – 2.0 mL
1.5 mL – 2.0mL Autosample (GC) Vials
Petri Dishes
9 cm and 10 cm Agar/Blot paper (round)
10 cm and 12 cm Agar/Blot paper (square)
Trays
Germination Tray Blot paper/Soil
108-Well tray Soil
Tray Soil 35×22 cm
90% Polycarbonate, 10% Acrylamide
Aluminium/Nylon composition
Interested? Get in touch!